Date: Saturday, October 7th, 2017.
www.milesplit.com/static/197501/e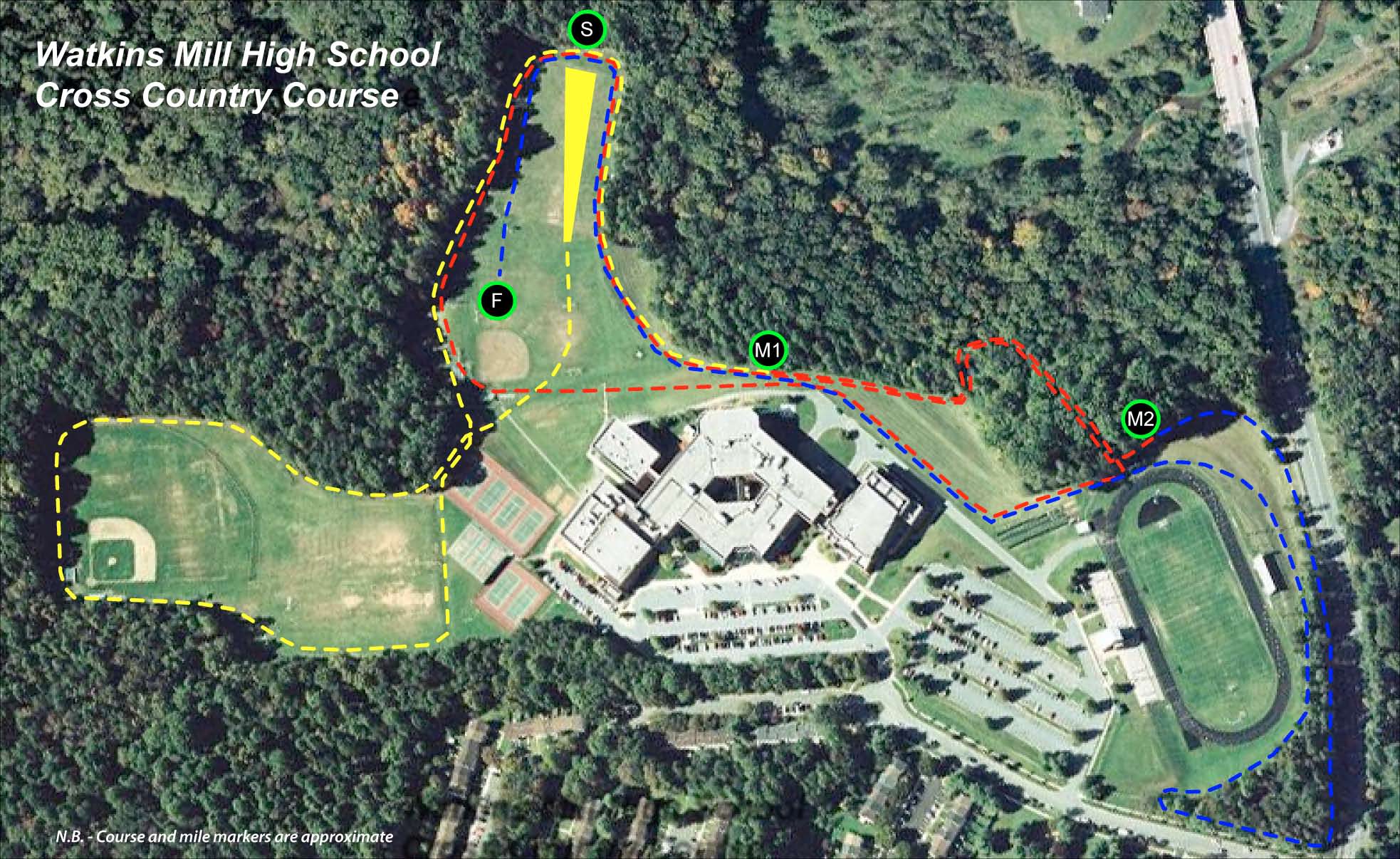 www.milesplit.com/static/197501/e
Registration help:
md.milesplit.com/pages/Online_Meet_Reg_Instructions
Updated Schedule/Info
Location: Watkins Mill High School, 10301 Apple Ridge Rd, Gaithersburg, MD 20879
Course: Spectator-friendly 5 kilometers of hills, grass & trails. Spikes are recommended. Site of the 2017 3A and 4A West Regional Cross Country Championship Meets.
Entry Deadlines: Please complete and return the team interest form by October 03, 2017. Athlete entries are online at md.milesplit.com.
Entry Fees: $150 per gender, or $200 for both boy's and girl's teams. Fees are due by September 23, 2017. Make check out to Watkins Mill High School.
Bus Parking: Buses, please drop teams off at the Track Stadium.
Entry Information: Each school may enter a maximum of 10 varsity runners per gender. JV and freshmen races will be unlimited entries and will not be scored.
Concessions: Food & Refreshments will be sold.
Awards: Trophies to top Boys and Girls Varsity teams
Medals to top 12 individual finishers in the varsity, JV and freshmen races
Schedule: 8:00 a.m. Course Walk
8:30 a.m. Coaches Meeting
9:00 a.m. Girls Varsity
9:30 a.m. Boys Varsity
10:00 a.m. Girls JV
10:45 a.m. Boys JV
11:30 a.m. Girls Freshmen
12:15 p.m. Boys Freshmen
1:00 p.m. Awards
Contact: Bryant Adams (Head Coach) – Bryant_c_adams@mcpsmd.org – (301) 524-9633